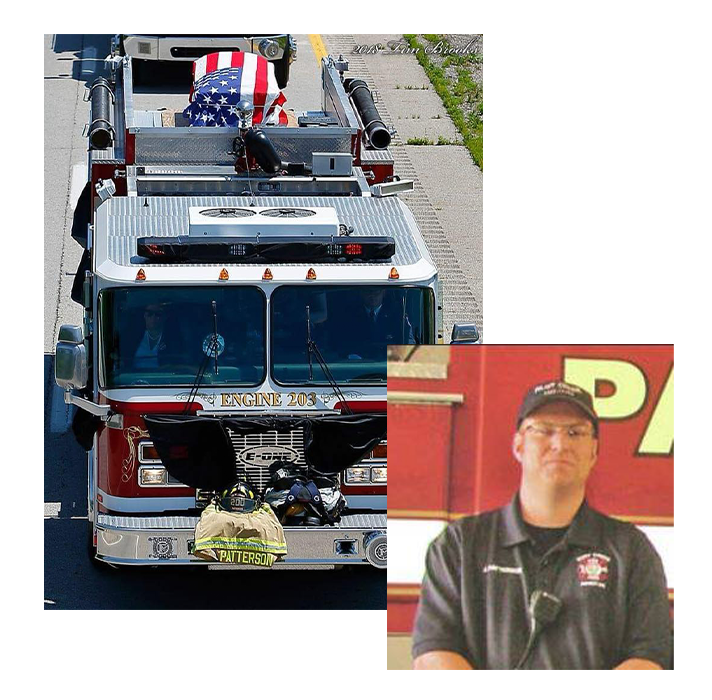 AFSCME mourns the death of Joe Patterson, a member of AFSCME Local 1091, Council 8 (Ohio), who lost his life last month after sustaining injuries while working with compressed air cylinders at the Rainsboro Fire Station in Highland County.
Patterson will be remembered for many things, but his fellow firefighters and emergency medical technicians remember him as a mentor who took it upon himself to help newcomers and as a man who could lift everyone's spirits even under tough circumstances.
"He was the one that took the harshness off a bad situation," said Chillicothe Assistant Fire Chief Steve Gallagher. "He was great. It's going to be a huge loss. We're going to miss him."
Patterson's body was brought to Ware Funeral Home late last month, where an outpouring of support came from everywhere. Several people got out of their vehicles and stood in respect as Patterson's body passed them. A woman, whose son serves as a volunteer firefighter in Green Township, released red balloons while holding her hand over her heart.
The Paint Creek Fire District said in a Facebook message: "It is with deepest sympathies that we have been informed that our brother has been called home and answered his final alarm and did not survive the injuries inflicted by the accident."
Patterson represents all the members in our union. He was courageous, compassionate, and spent his life helping his community and the people around him. AFSCME members like him spend every day working to keep our communities safe.