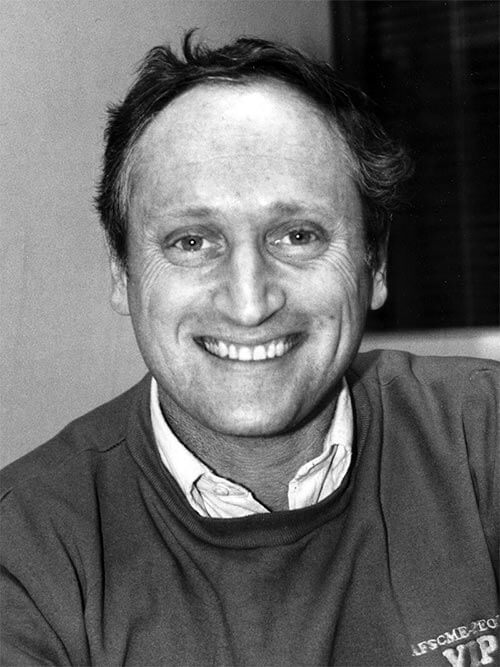 AFSCME and the labor movement lost one of its giants last night, with the passing of Paul Booth at the age of 74.
He was affiliated with AFSCME for more than four decades, serving in a number of different capacities. He helped found Council 31 in Illinois, securing the first union contract for thousands of state workers and city of Chicago employees, shaking up Chicago's old patronage system in the process. He later became the director of Field Services and eventually executive assistant to the president.
But resume items don't capture everything he brought and meant to AFSCME. His leadership helped the union grow and thrive, becoming more diverse and dynamic. He was a gifted organizer. He combined passionate idealism with strategic smarts. He spent every day fighting for the right of public service workers to have dignity, security and a better life.
Paul devoted a lifetime to the pursuit of social justice. As a young man, he was an outspoken and influential voice against the Vietnam War. He was one of the leaders of Students for a Democratic Society, one of the most influential youth activist organizations in the nation's history; and he helped craft the Port Huron Statement, the 1960s New Left manifesto.
Paul was also a man of generosity, decency and integrity, who believed in paying it forward – in grooming the next generation of activists. He has been a mentor and teacher to so many in AFSCME and beyond.
Paul is survived by his wife, Heather Booth, a powerhouse of her own in the progressive movement. They met at an anti-war sit-in more than 50 years ago, and Paul proposed just a few days later. Paul and Heather have two sons, Gene and Dan, and five grandchildren.
Paul Booth leaves behind a loving family, legions of friends and admirers, and a towering, inspiring legacy.