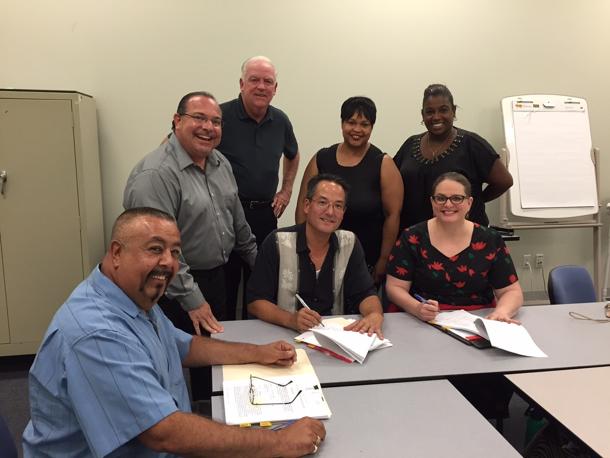 Throughout this week, National Apprenticeship Week, members of AFSCME Local 146 in Sacramento, Calif., are showcasing their 'Earn While You Learn' apprenticeship program.
Local 146, representing employees at the Sacramento Employment and Training Agency (SETA), developed this first-of-its-kind apprenticeship program so that members can continue to earn wages while they learn, at no cost to participants. Upon completion of the program, they will receive a Level III position, a promotion that, in some cases, will mean a 9-percent pay increase.
"I'm so proud of our apprenticeship program," said Local 146 Pres. Belinda Malone. "This program is the result of hard, tedious work in building labor relations with our employer with the goal all along of improving members' lives. Our efforts are about to pay off in a big way for our members."
Local 146's apprenticeship program "embodies the new partnership and collaboration between apprenticeship and WIOA [the federal Workforce Innovation and Opportunity Act]," said Diane Ravnik, director of the state's Department of Apprenticeship Standards. It "exemplifies just the kind of expansion of apprenticeship into new occupations and industries that the new federal and state initiatives envision," she added.
AFSCME Local 146 members now have a voting seat on the oversight board. The success of this program and hard work of AFSCME members exemplifies AFSCME Strong, further demonstrating how unions continue to help build the middle class.