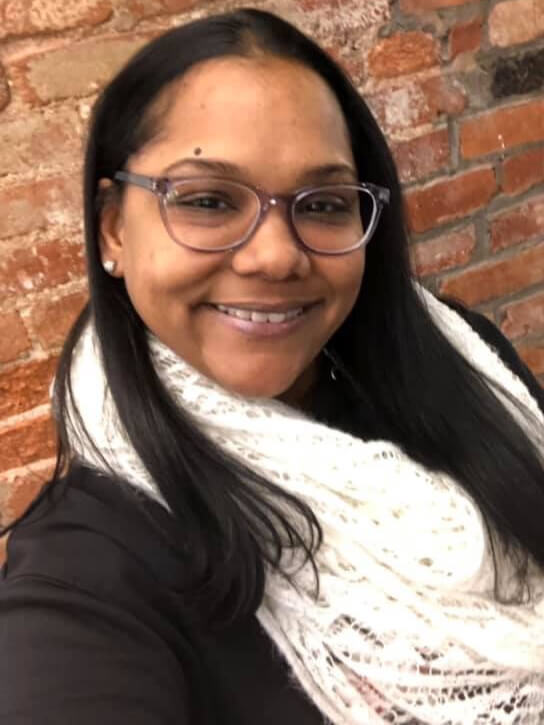 Celina Sargusingh, a member of AFSCME Local 1072 (Council 3), has a difficult balancing act.
As a clinic coordinator at the University of Maryland, College Park, Sargusingh is fiercely committed to the students and the larger academic community she serves. But she also has to protect herself from the coronavirus so she can stay on the job and fulfill her mission.
"We have to find a way to balance our commitment to our students with our need to be safe in our jobs," Sargusingh says. "We are still on the front lines. We are still providing services."
Although students have been sent home, some remain on campus – about 1,800 students, in fact. Some are still in dormitories. UMD has a large international student population. Sargusingh says students from Wuhan, China, or Italy, won't be asked to return home. Some students are homeless. Some can't afford to return home. Some are stuck due to travel restrictions.
Like other essential employees who are required to report for work at the flagship institution of Maryland's public university system, Sargusingh is on a rotating schedule with reduced hours. Essential employees include workers in dining services, housekeeping, facilities and maintenance, and the university's department of transportation. Many workers at research labs who need access to their experiments and studies are also coming in. A lot of UMD employees are teleworking.
Sargusingh works at a big health center where the normal staffing level is 70 to100 people:  doctors, nurses, medical assistants, lab techs. There's a lab, a pharmacy; the health center provides, among other services, physical therapy, substance use intervention and treatment and occupational health services for UMD's students, staff, faculty and the community.
Though there have been no confirmed cases on campus, Sargusingh she says it's "more than likely" that she will or has come into contact with infected people "because the coronavirus is being spread by those who are not symptomatic."
"As a worker that is a concern for all of us, especially those with kids at home or elderly relatives," Sargusingh says.
Both of her parents are older with multiple health conditions that put them at high risk. She shops for food and medicine for them and, since the start of the pandemic, has been leaving the supplies on their doorstep. To avoid any risk of infecting them, Sargusingh doesn't meet her parents face to face.
She has two teenagers – a son, 12, and a daughter, 17. Her husband also provides critical services and is a member of the International Brotherhood of Electrical Workers; he's also on the front lines like Sargusingh.
She says her supervisors at the clinic have been very good about making sure the workers are safe and have enough personal protective equipment. But those higher up in university administration are less responsive, she says. Essential personnel are asking administrators to clarify how they will be paid and how much, but they're not getting clear answers. As a result, Sargusingh says many workers are worried about making ends meet.
"We don't expect to be rich, but we do expect to be paid fairly. We are being asked to take the same risks as [medical personnel outside campus]. Most of us innately want to be on the front line. But we are not being paid comparably to the people who perform these functions outside the university. Honestly, that's just an unacceptable request," she says.
Sargusingh says she gets "fluffy emails" from the university leaders "about how 'we are all in this together.' No, we are not all in this together."
"The lower-wage workers are the ones who are expected to be in the front lines, but they are not the ones who are even included in the conversation about the way things are being conducted right now," she says. "A lot of advocacy has to take place for our workers. Nothing is given to us."