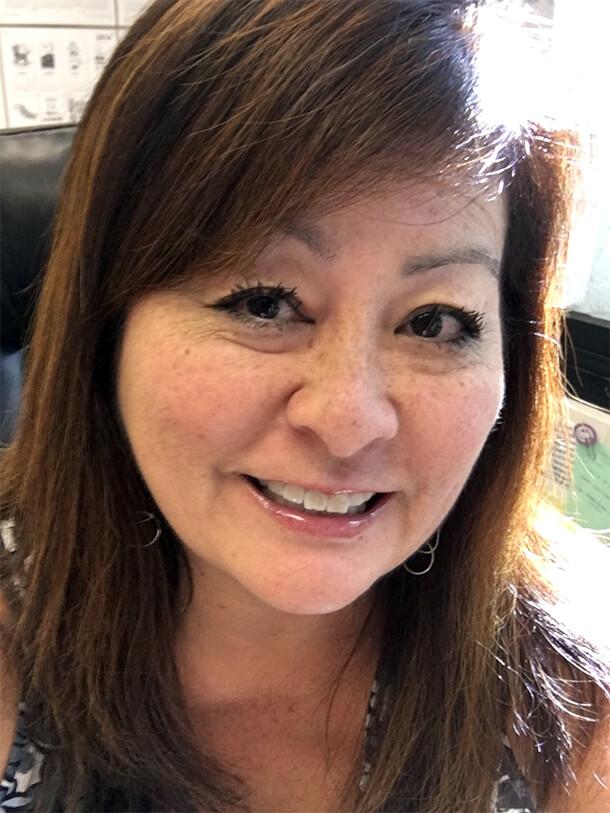 Lois Iyomasa didn't always want to be a workers' compensation hearing officer. Like most people, she didn't always know what that even was.
"No one grows up thinking they want to be a workers' compensation hearing officer," she says.
But Iyomasa, who works for Hawaii's Department of Labor and Industrial Relations and is a member of the Hawaii Government Employees Association (HGEA)/AFSCME Local 152, takes great pride in her job and goes above and beyond the call of duty to serve her community.
James Fukumoto, her supervisor in the Disability Compensation Division, took notice and nominated Iyomasa for AFSCME's Never Quit Service Award.
"If anybody epitomizes what a public service worker is supposed to be, that's Lois," he says.
Our union's Never Quit Service Award honors public service workers who show true dedication to their jobs.
For almost 10 years, Fukumoto says, Iyomasa has been devoted to serving the public. As a hearing officer, she presides over workers' compensation hearings and helps injured workers who have claims against their employers. Occasionally, she'll receive a call or thank you note from someone she was able to help.
"I enjoy helping people," Iyomasa says. "My job can be a challenge to me and I enjoy that."
If a person's true character is revealed in times of great challenge, Fukumoto says, then he could not be more impressed with her strength and perseverance in the face of recent events.
In January 2016, Iyomasa's husband and the father of her two teenage children passed away. Shortly after, her father and mother each had a stroke. Currently, her parents are recuperating at home and are stubbornly self-reliant. But they must still lean on Iyomasa and her sister to take them to medical appointments and assist in other ways.
With her life in turmoil, Fukumoto says, Iyomasa would've been justified in seeking more flexibility at work and maybe even a smaller caseload. But after taking a leave of absence following her husband's passing, she is back in the office and setting an example for others.
Iyomasa says she's grateful to her administrator, JoAnn Vidinhar, and to Fukumoto for their support during this difficult time in her life.
"She is my hero," Fukumoto says. "And what a role model and legacy she has set for her children."