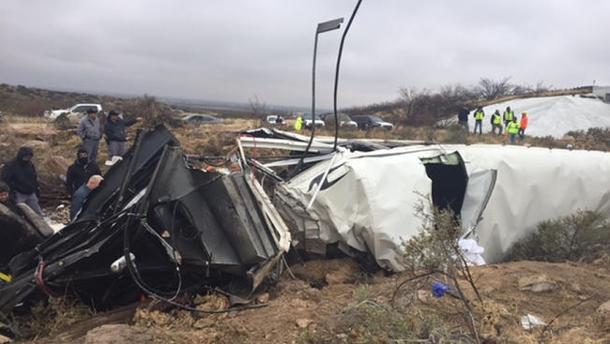 Two Texas corrections officers were among 10 passengers killed when a bus transporting inmates that lost control on a patch of black ice, slid off of the Interstate 20 overpass, and crashed into a moving Union Pacific train. The tragedy occurred Jan. 14, as the 12 inmates were being moved from the Middleton corrections facility outside of Abilene to the Sanchez corrections facility in El Paso.
Officers Christopher Davis, 53, and Eligio Garcia, 45, lost their lives in the line of duty after serving 17 and 22 years, respectively, with Texas Department of Criminal Justice (TDCJ). Officer Jason Self, 38, who's been with the department 18 years, remained in critical condition until recently, when he was moved to a rehabilitation facility to continue his recovery.
"We are sending our condolences and prayers to all the victims and their families of the tragic TDCJ transport bus accident, Don Zavodny, acting executive director of AFSCME Texas Corrections, said in a statement. "We encourage all corrections officers to stand together and support each other in this time of mourning."
Although the fallen officers were not members, AFSCME Texas Corrections Council sent flowers to their funeral services. The council continues to monitor the investigation and advocate on behalf of all state corrections officers to ensure every possible safety precaution is taken during inmate transports.
The preliminary NTSB report says the highway guardrail was damaged from three previous car accidents, one the day before the TDCJ crash and two earlier that morning, which may have contributed to the accident.