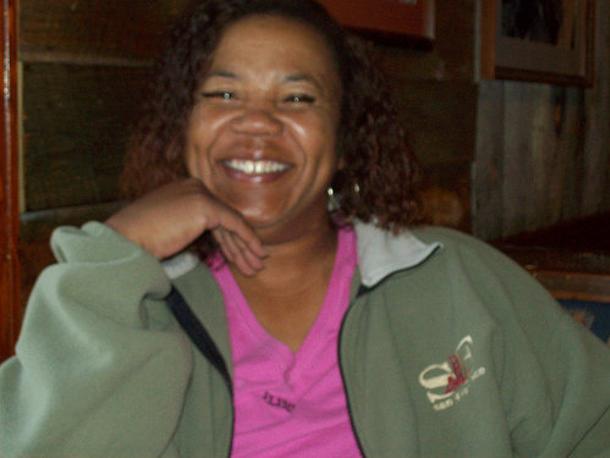 Detroit public service workers Phyllis McMillon and June Clark epitomize AFSCME Strong, knowing that it takes a union of committed activists to build power in the workplace, and that one-to-one conversations with co-workers is what's needed to make that happen at a time when workers are fighting for their rights on the job.
McMillon and Clark, both leaders within AFSCME Council 25, participated recently in a two-day AFSCME Strong training that's been our number-one priority since early in 2015. They learned how to reach out to fellow coworkers to get them more involved in the union to create a better workplace for all – even for those who have not yet joined.
As president of Local 542 and first vice president of AFSCME Council 25, McMillon has had experience reaching out to her fellow AFSCME members to engage them in contract battles and political struggles that advance their goals. Thanks to the AFSCME Strong training, she has had more direct opportunity to engage members (and non-members) about the importance of strong unions in building a stronger economy for all.
In early December, McMillon and other AFSCME Council 25 activists got that chance when, over two days, they participated in an AFSCME Strong training. Through it, they learned how to reach out to coworkers.
McMillon said she discovered that it's not just talking about AFSCME that's important, but also listening to coworkers express their workplace concerns – and answering their questions – that can make a real impact on building a stronger union. "You're going to hear some things that you need to hear from them," she said. "It's not just you giving them an education. They're giving you an education."
Many people – even those who are already AFSCME members – need that one-on-one connection that AFSCME Strong training emphasizes. "I met one person," said McMillon, who "invited us into her home and shared some things with us" that McMillon described as "negative." However, after asking many questions about the union that McMillon confidently answered, the woman became more positive.
"She said she was going to call Council 25 and get more involved with AFSCME, whether making phone calls or going door to door" to talk to fellow workers, McMillon said. "She moved from venting to being engaged."
Clark, an emergency dispatcher for Detroit's Department of Transportation, also saw the benefit of reaching out to one member at a time to have a meaningful conversation about issues that matter. As president of Local 214 and also a member of Council 25's Executive Board, she says public service workers need to understand threats from the Koch brothers and Michigan's right-wing Mackinac Center, citing just two examples out of many.
"They design ways to take away labor rights, not just union rights," Clark said. "So we were informing people about what's going on in the county," and what they need to do to fight back. "We need them to get back into the union and pay dues" if they're not already members, "and if they are union members, we want them to take another step and become PEOPLE members," referring to AFSCME's political action program.
One member she spoke to during her AFSCME Strong training session "was happy we came" to his home, she said. "He didn't know the union did that kind of thing, knocking on your door. He was already a dues-paying member, and went on to sign up with PEOPLE."
Reflecting on her AFSCME Strong experience, Clark said, "I think it's good we're reaching out to the members, because the members don't always know that we're out there." Sometimes, she added, talking to one's own members comes across as "nagging," but reaching out to workers in a different workplace gets a better response. "It's only when you're talking to others that they get it."
Clark and McMillon also get it. They're AFSCME Strong and they know it. Now they're making sure others know it, too.