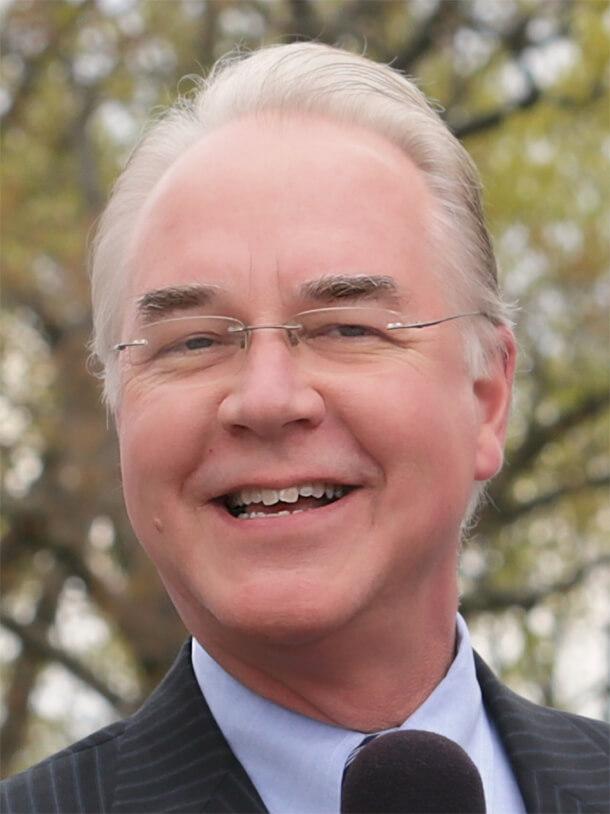 On the campaign trail, President-elect Donald Trump promised not to gut Medicare. Just this week, he promised to replace the Affordable Care Act with an alternative that will include universal coverage.
But Trump's choice to oversee federal health care programs has radically different ideas, calling into question Trump's commitment to keeping his word.
Rep. Tom Price, R-Ga., Trump's nominee to head the Department of Health and Human Services, faces Senate confirmation hearings this week, starting Wednesday. He needs to answer many questions about his record and philosophy.
HHS is responsible for managing the programs that millions of Americans rely on for their health care coverage, and with Price running the show, all of them will be in jeopardy. Price is a longtime opponent of the Affordable Care Act, but Republicans don't plan on stopping at repealing the Affordable Care Act, also known as Obamacare. They also have their eyes set on privatizing Medicare and returning Medicaid to the states.
All three moves could make health care inaccessible for millions of working people and retirees.
Repealing the Affordable Care Act, which is at the top of the agenda for Trump and his allies in Congress, could immediately take away health care for 18 million people and eventually remove some 30 million people from the rolls.
The Republican plan to privatize Medicare – long a favorite idea of House Speaker Paul Ryan, R-Wis. – would endanger the program by replacing guaranteed insurance for retirees with vouchers that could become worthless over time as health care costs rise.
Returning Medicaid to the states means less regulation to ensure quality care; in states run by politicians hostile to the social safety net, it could virtually disappear.
Price needs to answer questions about why the Republicans want to dismantle the programs that have provided health care for millions of people. That's not all he needs to answer for; there are some serious questions about his ethics as well.