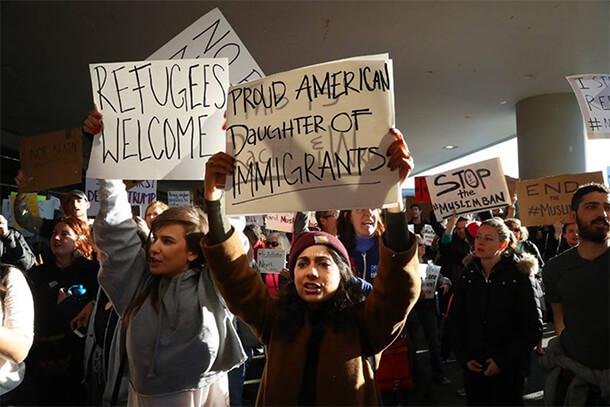 AFSCME Pres. Lee Saunders blasted President Donald Trump's new immigration push as un-American. 
Rules announced Tuesday "amount to nothing short of mass deportation," Saunders said in a statement.
"Instead of seriously addressing comprehensive immigration reform, this administration is throwing communities into chaos and fear," Saunders said.
"America is made stronger by the generations of immigrants who have come here willing to work hard, play by the rules and pay their fair share — no matter where they are from," he added. "Today's steps threaten and undermine fundamental American values of hard work, family and community."
Trump earlier today ordered the Department of Homeland Security to more aggressively enforce federal immigration laws and ramp up efforts to "find, arrest and deport those in the country illegally, regardless of whether they have committed serious crimes," according to The New York Times.
Government documents show the Trump administration plans to enlist the help of local authorities to enforce federal immigration statutes, deprive immigrants of privacy rights, build new detention centers, discourage asylum seekers and eventually accelerate the number and pace of deportations, The Times reported.
Under the new guidelines, Immigration and Customs Enforcement will have beefed-up authority to deport people who've been living in the U.S. for up to two years, according to the Huffington Post. The Trump administration also plans to prosecute the parents of unaccompanied minors as smugglers, according to the Huffington Post.