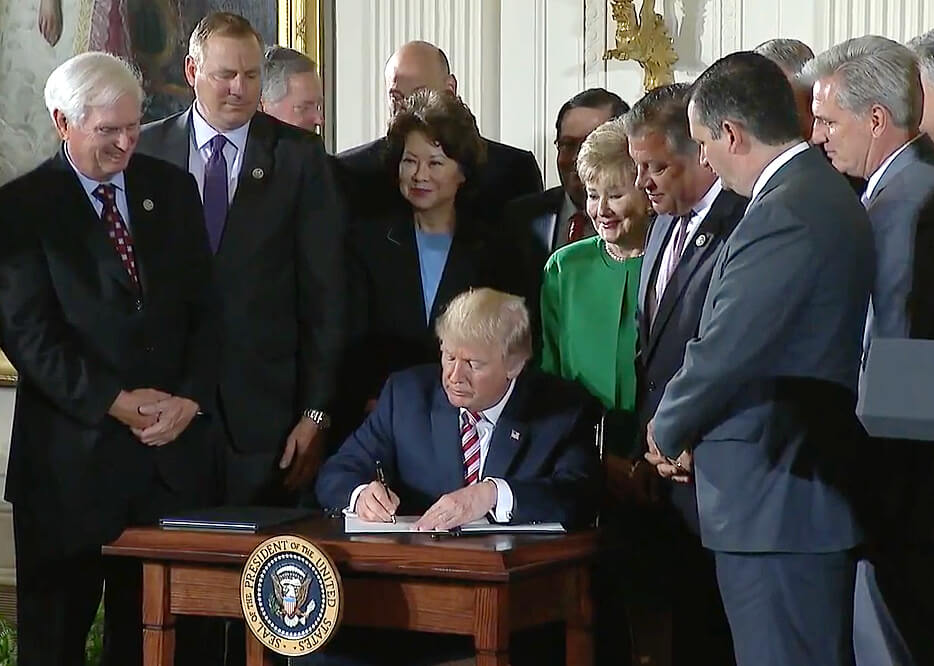 On the campaign trail, President Donald Trump boasted about a major infrastructure overhaul. He talked up a $1 trillion plan to revitalize America's roads, bridges, schools, airports and more. On election night, he described an infrastructure vision that would be "second to none," putting millions of Americans to work. 
However, the reality, like much of what Trump has promised, has proven quite different.
First, his newly-released, highly-touted infrastructure plan clocks in not at the auspicious $1 trillion mark, but rather a much more modest $200 billion investment.
On Monday, Trump convened a photo op to unveil his infrastructure proposal, but all he talked about was a misguided idea to privatize air traffic control operations.
AFSCME Pres. Lee Saunders blasted that plan, calling the air-traffic privatization piece "one of the worst aspects of this scheme to cede control of our nation's vital infrastructure to corporations and take power away from taxpayers."
"The Trump infrastructure plan isn't an infrastructure plan at all," Saunders said. "It's a colossal $200 billion corporate handout, which will outsource good jobs to private interests at the expense of safety and accountability."