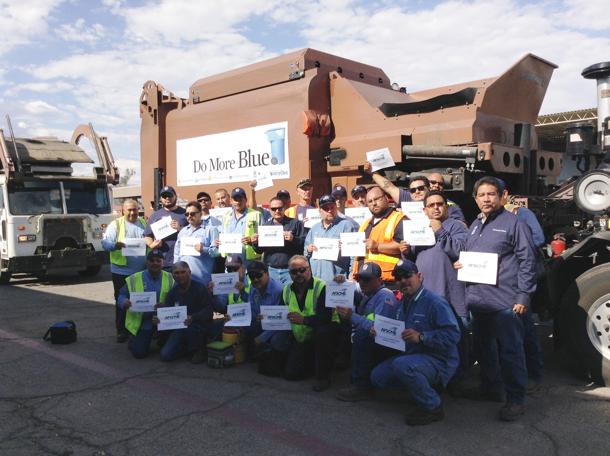 AFSCME Local 449 members are utilizing the tools they learned during their AFSCME Strong training to gain support to improve the lives of City of Tucson employees.
The more than 170 Tucson employees haven't seen a decent pay raise in eight years, suffered through furlough days, lost their merit system increases, and had their last cost-of-living adjustment eaten up by increases to health insurance.
Jerry Gebell, chair of the AFSCME unit, blames it on a lack of respect for city workers and negligent spending by management.
"Managers contract out our work, frivolously remodel buildings, and pointlessly pave parking lots. They're wasteful and show a huge lack of respect for the hard work we do to keep the city running," said Gebell.
Tired of the mishaps, Gebell recently denounced wasteful and questionable expenditures during a City Council meeting. He offered alternatives for the city to save money in order to fund effective workplace programs and a modest pay increase.
More than 50 members joined Gebell by filling council chambers to address the mayor and Council in Tucson. Members from the Teamsters Local 104 stood in solidarity and spoke in support of the wage increase.
"It's time the mayor and Council know that blue-collar employees expect their voices to be heard," Gebell added. "We make this city run, without us there is no fire or police services, no clean water, no reliable streets and no clean parks."