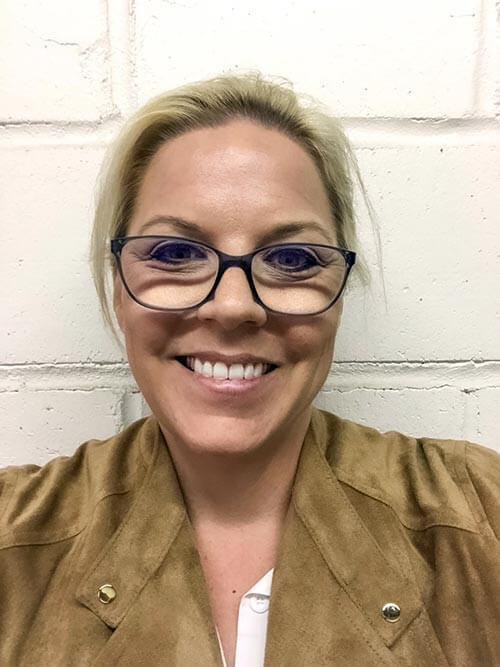 If you happen upon a water main break, you might see workers in hard hats, their truck and the deep hole they've dug to fix the leak. Whom you don't see is the worker behind the scenes who helps crews ensure that our homes and business are supplied with clean water.
In Tulsa, Oklahoma, one of those unseen workers is Laura Chance.
"Laura goes above and beyond to make sure that all of us in the field have everything we need and she takes care of all the problems, from time cards to computer problems," says Cody Harris, a crew leader who works for the city's Water and Sewer Department. "She helps over 100 of us probably, and if we have any questions, she's always available, night and day. She's an awesome person."
Chance, a member of AFSCME Local 1180, is a winner of our union's Never Quit Service Award, which recognizes public service workers who go above and beyond the call of duty to serve their communities.
Originally from Tulsa, Chance has lived all over the United States as a result of her husband's military service. She began a career in public service 4½ years ago, when she joined the city's water department as an office administrator.
"I wanted a change from my previous job and I thought it would be nice to work with crews that are actually out in the field," she says. "I wanted to be part of a group of hardworking employees with boots on the ground."
Hard work it has been. Since joining the department, Chance has played a key role in transitioning its operations from a paper-based to a computer-based system. And she has trained most of the department's employees on how to use the new system.
"There was some reluctance to the new system at first, but everybody came around eventually since they didn't have much of a choice," she recalls. "Everybody's pretty comfortable with it now. It's a nice program that we were able to customize and adapt to our own needs."
The new system makes it easier to track work orders and verify whether a given job has been completed.
"With as many jobs as we have, given our aging infrastructure, the new system helps with asset management," Chance says. "We can use it to test different parts of the system and check their condition so we can replace them if necessary."
Chance says she is motivated to go the extra mile because she wants to be there for her colleagues.
"I've just always wanted to make sure I do the best job I possibly can to help the people I work with," she says, "and if it makes their lives easier, then it makes it all worthwhile for me."