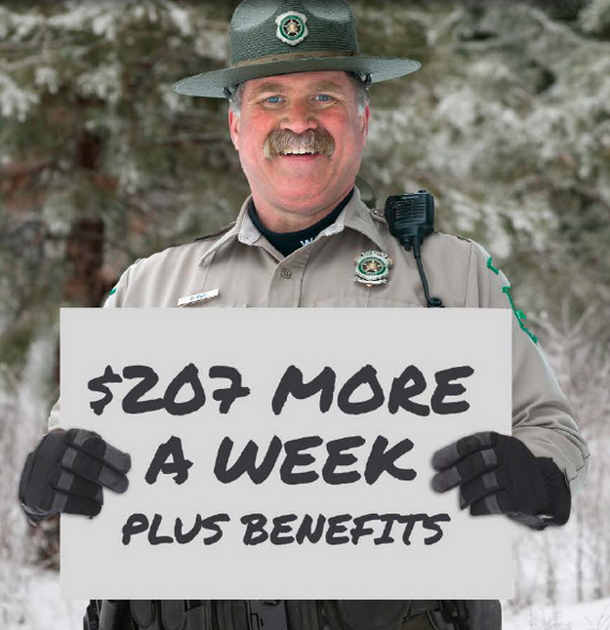 Ever wonder what the benefit is to being in a union?
Well here's a big one: On average, union members make $207 more a week than non-union workers. That's $10,000 more each year, according to the latest report from the U.S. Bureau of Labor Statistics.

No wonder studies show union members are happier.

But it's not just about us. It's about the whole country. As U.S. Secretary of Labor Thomas Perez noted last week:
"There is a direct link throughout American history between the strength of the middle class and the vitality of the labor movement. When unions are strong, working families thrive, with wages and productivity rising in tandem. But when the percentage of people represented by unions is low, there is downward pressure on wages and the middle class takes it on the chin."
Take action today: Sign up here for AFSCME text message alerts. AFSCME defied the odds last year and grew by nearly 132,000 members, thanks to the hard work of rank-and-file members who volunteered to talk with their fellow workers. This is how we can rebuild the middle class, by staying involved.
We'll send you localized updates about ways you can help grow our union, defend the public services we provide and make a difference in your community.
Lee Saunders is the president of AFSCME.