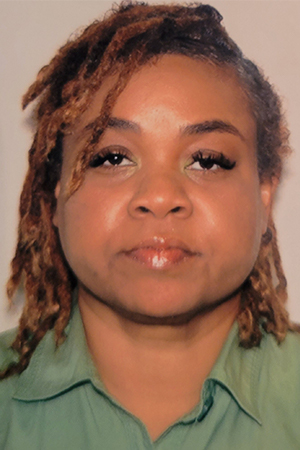 When Velicia Tucker joined the City of Alexandria workforce 25 years ago, her father, who was retired from the U.S. Postal Service after a 30-year career, encouraged her to join AFSCME.
Tucker took his advice and has been an AFSCME member ever since. Throughout her career with the city's Information Technology Department, where she works in telecommunications billing, billing automation and call accounting systems, Tucker has been able to experience the power of the union difference in many facets of her life. That power has increased recently, as many Virginia workers won the right to collectively bargain and AFSCME's strength in that state has grown.
Among the many reasons Tucker values her union is having someone to represent her on the job.
"I always speak my mind," jokes Tucker, a member of Local 3001 (District Council 20), "but having a representative there to fight for you is important. It's about fair mediation and representation. It's about fighting for the rights of employees to have a voice in the workforce; fighting for fair pay, decent working conditions, good benefits, fair disciplinary procedures and binding arbitration."
Other benefits that Tucker appreciates include AFSCME Free College, and discounts on rental cars, amusement parks and more.
For those who are undecided about whether to join the union, Tucker says, "I would tell them to educate themselves, and talk to other members about their experiences, and how it could help them and their family in the future."