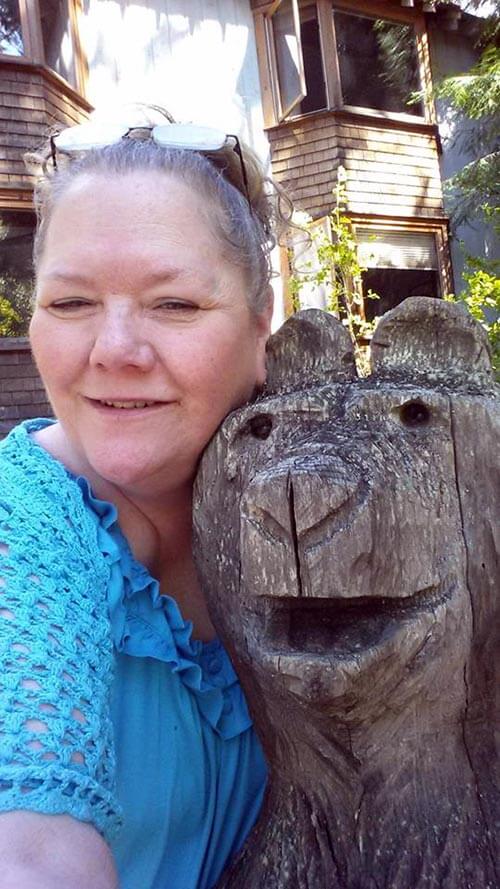 For 36 years, while working for the Washington State Department of Social and Health Services as an administrative hearings coordinator, AFSCME Local 862 (Council 28) activist Karen Mork advocated for people who needed food, financial help and medical assistance.
Then, just three months after retiring, she lost her home in a brush fire and found herself in need of help. Her union, AFSCME Council 28, was there when she needed it.
"Without my union," Mork said, "I would be alone. My community has really come together."
Her troubles began while driving to her home near the Scatter Creek Wildlife Area on August 22. Mork saw a brush fire approaching. As the daughter of a volunteer firefighter, she knew she had to act quickly. First she alerted her neighbors. Then she set a sprinkler around her house, which arriving firefighters could use to prevent the fire from spreading.
"As I tried to locate my cats, I glanced through my window and could see nothing but smoke and ash," said Mork. "The wind suddenly changed direction."
A neighbor told her that she had to leave. There was no time to rescue her cats.
"By the time I reached my door, I could hear the freight train sound of my home being engulfed in flames," said Mork. "I knew that if I had gone back, I would not have made it."
Mork managed to escape, driving through dense smoke with the fire on both sides of the road. Later, she learned she had lost her home and her cats.
When her union learned of her predicament, they "let me know they are here for me if I need anything," she said.
Council 28 set up an account so people donate money. Her union sisters and brothers even created a Facebook page, Friends of Karen Mork, through which she has received overwhelming support. The experience has shown her that she has many more friends than she thought she had.
"When you say 'union family,' that's exactly what it is," said Mork. "We take care of each other."
Despite losing everything, Mork says her union and her community have given her the strength she needs to stay positive.
"With everything going on in the other Washington, this experience has renewed my faith," she said. "I will rise from the ashes and rebuild."