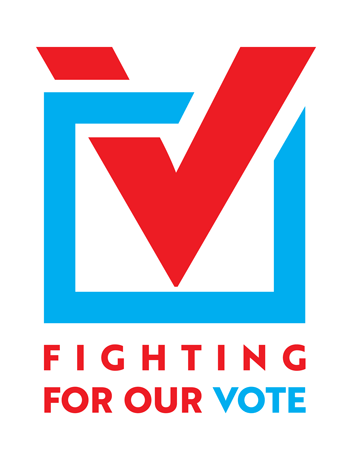 Protecting and expanding your right to vote will be the focus of weekend events in four cities that will bring together members of AFSCME and allied groups.
Events in Washington, Milwaukee, Detroit and Cleveland will kick off a yearlong voting-rights campaign and will feature activities and entertainment, including local DJs, food trucks, arts and crafts and merchandise.
AFSCME President Lee Saunders will take part in the events in the nation's capital.
A growing number of states are enacting laws to strip away fundamental voting protections from millions of Americans, making it harder for working people and communities of color to vote.
That is why AFSCME has joined Fighting for Our Vote, a coalition of civil rights, labor, and social justice organizations that includes the American Civil Liberties Union, the American Federation of Teachers, the NAACP and the National Education Association.
AFSCME and our allies aren't waiting for the next election. We're organizing now with one goal in mind: to restore and protect voters' rights, now and for decades to come. Public service workers know that labor rights and voting rights are deeply connected, and that our democracy is at stake.
For more information on the weekend's events, visit https://fightingforourvote.org/