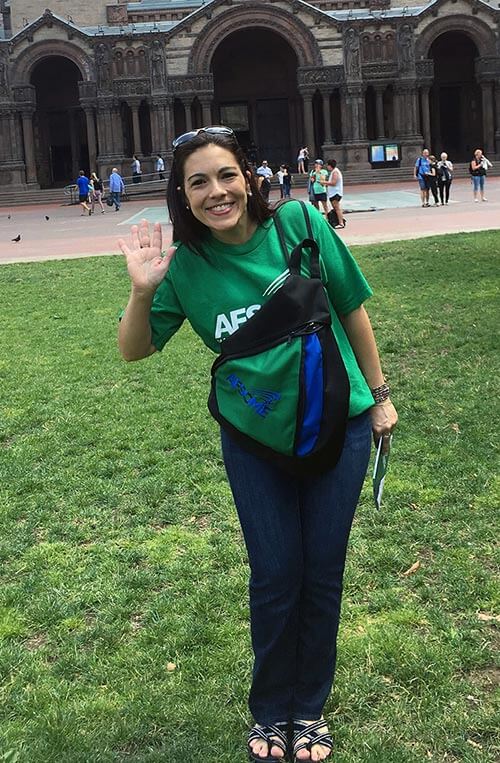 AFSCME members with a thirst for labor history participated Sunday in a walking tour through downtown Boston that revealed major historical sites and told the story of how Boston's labor movement has been intertwined with the city's African-American, women's and immigrant communities throughout history.
On a balmy, sunny Sunday, more than 100 participants learned about some of the city's historic neighborhoods – South End, Chinatown, West End, Beacon Hill, Back Bay and North End – and became immersed in the city's diverse communities as they visited historic landmarks like the Massachusetts State House, the former Boston Trade Union College, the Garment District and Faneuil Hall Marketplace.
The tour shined a spotlight on the city's long labor history.
For Veronica Contigians, of Local 3104 (AFSCME Florida), her first visit to Boston was an opportunity to connect not only with this week's host city but with her sisters and brothers. 
"I've never been here and I wanted to see the city while hanging making new friends," said Contigians. "It's been super overwhelming since arriving, but this has been a great opportunity to learn more about labor history."