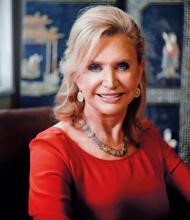 Worker freedom is about earning a decent wage and putting food on the table without having to work two or three jobs. But it's also the ability, when faced with a family emergency, to take paid time off without having to choose between caring for a loved one and paying your mortgage.
That's why AFSCME applauds House passage of the Federal Employee Paid Leave Act, which, if signed into law, would guarantee up to 12 weeks of paid leave during any 12-month period for federal workers to, among other reasons, witness the birth, adoption or foster placement of a child; care for an ill spouse, child or parent; or recover from one's own serious medical condition.
"This legislation allows federal workers to take time off from work to care for a newborn child or a sick loved one without sacrificing the pay they need to sustain their families," said AFSCME President Lee Saunders. "These are freedoms every worker should enjoy. This bill will raise the bar for other employers, including in the private sector, creating a pathway to give more working families the level playing field they deserve."
The bill was introduced by New York Rep. Carolyn Maloney and passed by the House last week as an amendment to the National Defense Authorization Act. It would change from unpaid to paid the time already available to most federal employees under the Family and Medical Leave Act (FMLA). To become law, the bill, which did not receive bipartisan support, must be approved by the Senate and signed by the president.
"Federal employees work every single day to ensure that our communities are safe and healthy," Saunders said. "For their commitment and tireless service to the nation, they deserve the ability to keep their families strong."