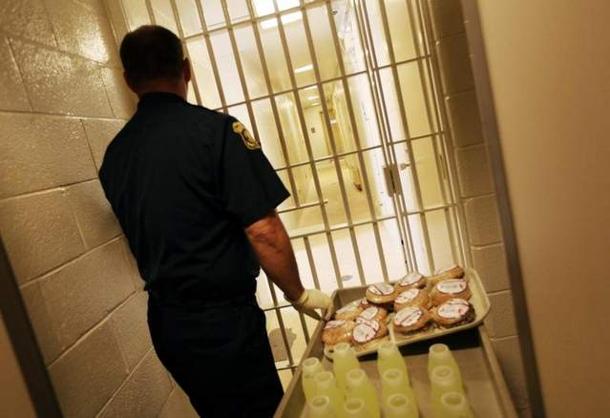 If you could take your favorite food to a desert island, what would it be?
This fun formulation is cruelly ironic for hundreds of thousands of prison inmates across the country who are stuck with their least-favorite food: Aramark's offerings. The food is reportedly so bad (sometimes it comes infested with maggots) that it's been the source of complaints and protests for years.
On Saturday, the Free Alabama Movement, an inmates' rights group, will travel to Washington, D.C., to join a civil rights march and protest Aramark.
Aramark is a private food-service vendor that serves more than 380 million meals in U.S. correctional facilities each year. Prisoners say the food is often served spoiled and is anything but nutritious.
Because bad food tends to stir anger among inmates and can lead to riots, corrections officers represented by AFSCME have long advocated against the outsourcing of prison food to privateers like Aramark.
Minnesota learned this the hard way but corrected the problem by insourcing food service, while other states like Michigan can't even hold Aramark accountable for admitted violations.