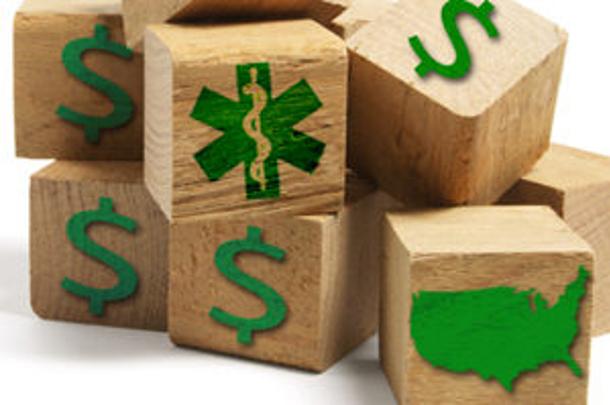 In 2009, former Alaska Gov. Sarah Palin created a lie that spread quickly and frightened many Americans: she claimed that the Affordable Care Act would set up "death panels" with the power to deny care to the elderly at the end of their lives.
This lie was so effective in misleading Americans and turning them against the budding health care law that the fact-checking website PolitiFact called it the 2009 "Lie of the Year."
The well-known truth today is that the Affordable Care Act, far from denying care to anyone, has achieved the opposite goal: It saves countless lives by providing affordable health insurance to as many as 30 million people.
The same can be said about Medicaid and Medicare – nobody who is eligible is denied care. But that may be about to change.
As part of his plan to replace the Affordable Care Act, the Trump Administration is floating an idea long popular with many Republican lawmakers to convert Medicaid from an open-ended program into a block-grant program. This means that instead of covering a certain percentage of each state's Medicaid spending, the federal government would give each state a lump sum to spend as it chooses.
The problem with this approach is that even if the block grants initially cover all Medicaid recipients, they are unlikely to keep up with rising medical costs. (In fact, to Trump and lawmakers who want to slash taxes on the rich, this may be the whole point of the block grants.)
What it means to the average American is that in the not-too-distant future, states may no longer have enough money in their budgets to cover today's Medicaid beneficiaries.
As Colorado Gov. John Hickenlooper told The New York Times, the block grant proposals could "force us to make impossible choices in our Medicaid program." He added, "We should not be forced to choose between providing hard-working older Coloradans with blood pressure medication or children with their insulin."
This choice, of denying medical care to a person who needs it, is what Palin had criticized when she lied about the "death panels." If the block grant proposal succeeds, it may soon lead to a reality of rationed care and the denial of medical coverage to Medicaid recipients nationwide.
Maybe Palin could spread the truth this time around.