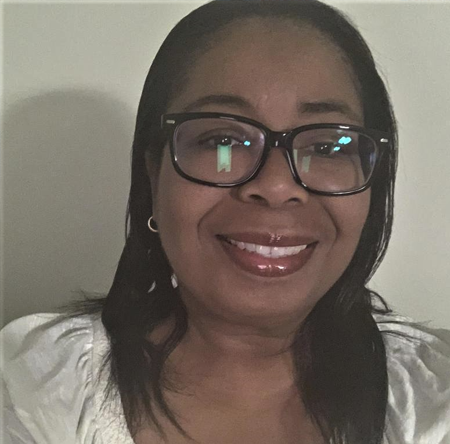 Sheron Mickens loves her job. A benefits eligibility specialist for the State of Florida's Department of Children and Families and member of Local 3076 (AFSCME Florida), Mickens says she loves making a difference in people's lives.
"I love the feeling when I'm able to help someone," she says. Because of her work, she adds, "a child is able to eat, someone is able to go to the doctor, you know, a child is in day care. … It's just the satisfaction of just being able to help."
But like many public service workers in communities across the country, Mickens and her co-workers are facing staffing shortages that are making their jobs incredibly hard. They need help.
The shortages began during the pandemic, when state and local governments cut jobs and froze hiring. Today, hundreds of thousands of public service jobs are still missing compared to pre-pandemic levels. States, cities and towns are not hiring fast enough to fill the lost jobs, which means the everyday heroes who keep our communities running are overworked and overwhelmed.
"We are challenged by being understaffed," says Mickens, who helps connect vulnerable Floridians to food, medical and emergency assistance. "When there is a crisis like COVID-19 or Hurricane Ian, the caseload increases and it becomes even more of a challenge. We work overtime and weekends to try to assist because the need does not stop. It's hard to retain employees because of the high workload and the low salaries."
This year, AFSCME launched Staff the Front Lines, an initiative to address the staffing crisis facing public service workers. To help solve the crisis, our union will help recruit and retain talented public service workers in communities across the country.
Mickens, who lives in Daytona Beach, began working for the State of Florida nearly 30 years ago, when, she says, being a state worker was "the place to be." Today, though, many employees have left.
"We need to retain workers by making the jobs more attractive," she says. "When I graduated college, working for the state was desirable, but we are no longer a competitive employer and there is a revolving door of people leaving. We need to increase starting pay, but we also need to compensate veteran workers who have knowledge of policy, skills and know-how to excel in our work."
A recent anti-union bill that became law in Florida – SB 256 – will likely make this task harder for public service workers. The bill seeks to silence workers' voices by launching a series of attacks against their unions.
Yet the way ahead for workers is through their unions, Mickens says. And AFSCME members are determined to fight back.
"Reaching a fair contract with regular raises and flexibility in working conditions for safety and efficiency would be a great step towards addressing some of the problems which discourage workers and increase the exodus from state employment," she says.
Mickens says she is glad to be part of a strong union that has her back.
"I've been a union member for 28 years," she says. "And I don't regret not one moment, because I love to try to educate the staff, or the workers, about the contract, and that you do have rights."