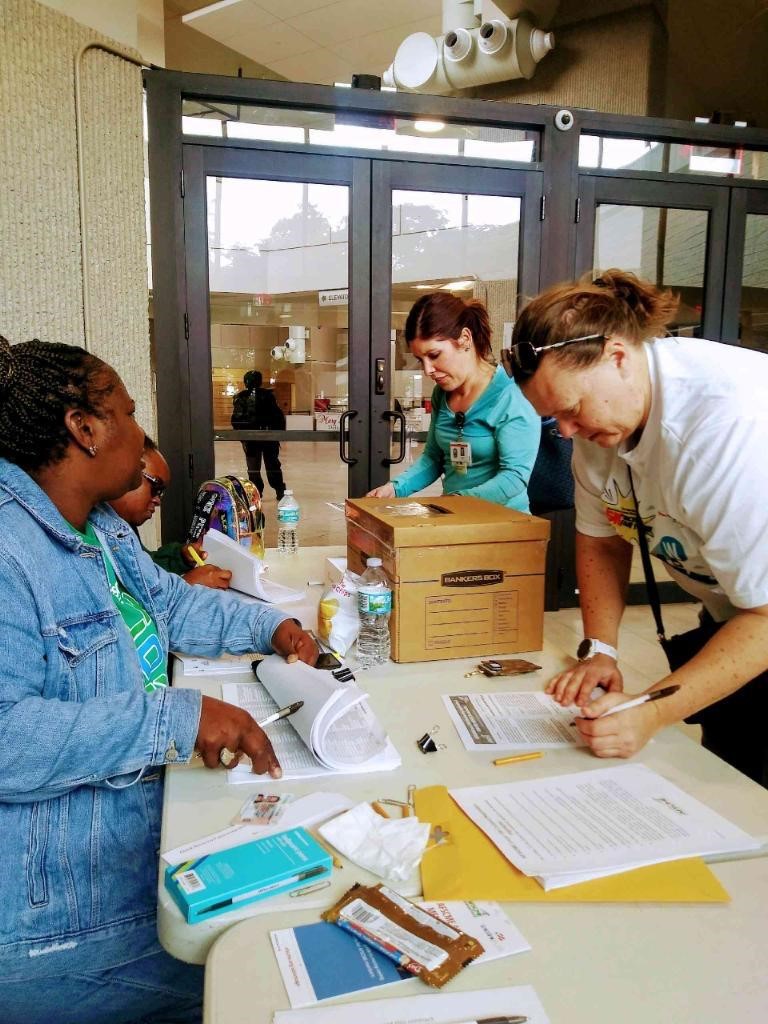 MIAMI – After months of tough negotiations, Miami-Dade County public employees turned out in record numbers to approve a historic contract that provides fair pay and a better work-life balance.
The agreement, among other things, grants workers in Florida's most populous county increased job protections; a 2% cost of living adjustment, with 1% being retroactive; a $70 biweekly supplement for every bargaining unit employee; a uniform allowance for some workers; expanded pay scales for many employees; and more.
On Jan. 17, emotions of joy filled the room as members of Local 199 (AFSCME Florida) cast a record 2,325 votes and approved the contract 2,316-9.
In addition to strong turnout, Local 199 President and AFSCME International Vice President CeeCee Brown reports that the local signed up 288 members in the week leading to ratification and on the day of the vote.
Brown credits the large turnout and increased activism to different strategies implemented to increase awareness. One of the most popular actions undertaken by Local 199 was the creation of a YouTube channel in which Brown posted interviews and video of a townhall held during negotiations. The purpose of the YouTube channel and other social media outreach was to explain the process so members could get facts directly and have easily accessible reference materials.
"This contract was a long time coming, but the hard work has paid off with a strong contract for our members and the most transparent process we have seen for any union contract in Local 199 history," Brown said. "We kept our members updated and engaged in the process with regular updates via email, text, social media and YouTube videos explaining the bargaining process step by step."