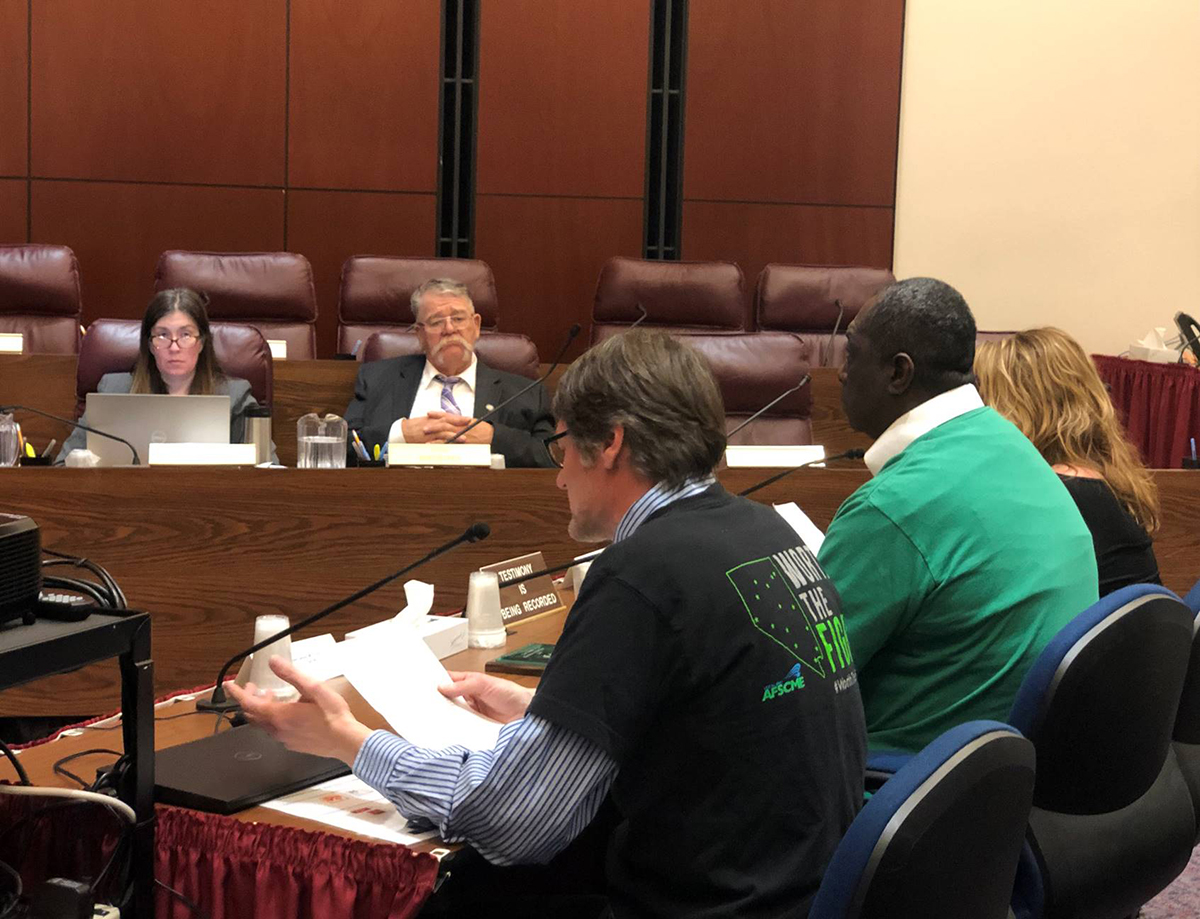 CARSON CITY, Nevada – Members of AFSCME Local 4041 showed their strong support for SB135, a bill to allow collective bargaining rights for 20,000 state employees.
With a sea of AFSCME green in the audience in the state capital, Nevada state employees told state lawmakers in person and via video conference from Las Vegas why it is high time they have a seat at the table to negotiate over working conditions and compensation.
"I know I am making a difference to our state, because I bring my love for helping people to work every day. We have the power to change lives and steer people into a different direction, and that's what this job means to me. When public service workers have a voice on the job, we all benefit," Veronica Brown-Davis, a correctional officer, said during a Senate Government Affairs Committee hearing Thursday.
"This can be a dangerous job and staff should be afforded the most protection possible and cell phones are a way of providing for their safety. With collective bargaining, we could successfully advocate for the equipment we need to best ensure caseworker safety," said Betsy Crumrine, a social services manager.
"I love my community and contributing to making this state the best for all our families. Help me continue to do that by giving us a voice to make sure we get fair wages for the work we do. State employees made personal sacrifices during the recession, and now that our state is back on track, we deserve fair wages and benefits so we can provide for our families." said Richard Zemke, a family support specialist.
AFSCME Local 4041 members are thousands of Nevada state employees who provide vital services to our communities every day. As the only public service workers in Nevada without the right to collectively bargain, SB135 will give state employees a seat at the table to advocate for the communities we serve.
The Senate Government Affairs Committee will soon vote on the bill. State employees have been working to get collective bargaining rights for some 20 years in Nevada.