Week Ending April 8, 2022
Justice Ketanji Brown Jackson Confirmed to the Supreme Court

House Passes Bill to Lower the Cost of Insulin
Justice Ketanji Brown Jackson Confirmed to the Supreme Court
The Senate confirmed Judge Ketanji Brown Jackson to be the 116th justice of the Supreme Court of the United States of America by a vote of 53 to 47, with Republican senators Susan Collins (ME), Lisa Murkowski (AK) and Mitt Romney (UT) joining all Democrats in supporting her nomination. As President Saunders said in his comments directly after Justice Jackson's confirmation: 
"This is also a watershed moment in the struggle for racial and gender justice, as Justice Jackson becomes the first African-American woman to sit on the Supreme Court. The determination and pursuit of excellence that earned her this appointment are a testament to the promise of our nation. Even in the face of intolerance and bigotry, even with so many barriers to progress, we can make America better. Justice Jackson inspires and paves the way for a new generation of leaders, especially young women of color, who now stand even taller on her shoulders."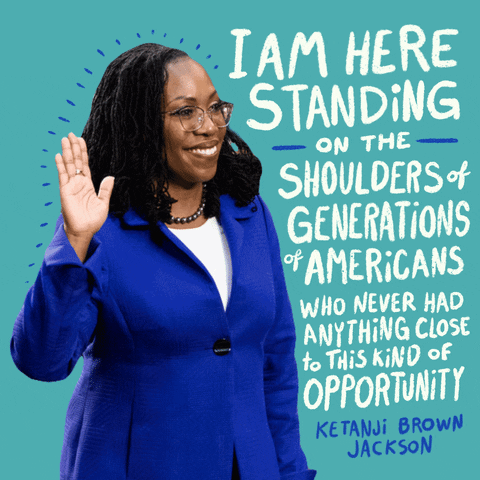 House Passes Bill to Lower the Cost of Insulin
Last week the House approved, by a bipartisan vote of 232 to 193, a bill to lower the cost of insulin to $35 per month or 25% of an insurance company's negotiated price, whichever is lower. AFSCME has been working for decades to lower the price of prescription drugs, and we are glad to see Rep. Angie Craig's (D-MN) bill to lower the cost of insulin pass the House. We will work with Senate Majority Leader Chuck Schumer (D-NY) to pass a bipartisan bill introduced by Sen. Raphael Warnock (D-GA) so that insulin costs are lowered for families across the country.