Week Ending May 6, 2022
This week, we celebrate Public Service Recognition Week
Baldwin introduces Workplace Violence Prevention Act
Senate Judiciary Committee holds hearing on slate of civil rights lawyers
This week, we celebrate Public Service Recognition Week
President Joe Biden signed a proclamation celebrating Public Service Recognition Week. In his proclamation he states:
"America's dedicated public servants are the lifeblood of our democracy. Every day, millions of public workers at all levels of government do extraordinary things to make our lives better and our country stronger. During Public Service Recognition Week, we honor the dedicated Federal, State, Tribal and local public servants who embody the spirit of service and endless possibilities that define America."
Read more from President Lee Saunders: During Public Service Recognition Week, we must commit to honoring workers with action.
Baldwin introduces Workplace Violence Prevention Act
Sen. Tammy Baldwin (D-Wis.) is introducing the Workplace Violence Prevention for Health Care and Social Service Workers Act, which would direct the Occupational Safety and Health Administration (OSHA) to issue a standard requiring health care and social service employers to write and implement a workplace violence prevention plan to protect employees. Saunders offered a statement of support when the bill was introduced:
"Health care and social service workers often put themselves in harm's way to provide invaluable services to our communities. For their devotion and sacrifice, these everyday heroes deserve safe workplaces – with enforceable standards and practices in place – to ensure that they return home to their families when their shifts are over. Senator Baldwin respects these front-line heroes and we applaud her for her leadership on their behalf."
Health care workers were victims of 73% of all nonfatal injuries resulting from workplace violence in 2018. While it is too early to have comprehensive data from the pandemic, anecdotal evidence suggests that workplace violence is nearing crisis levels for health care and social service workers and contributing to staffing shortages.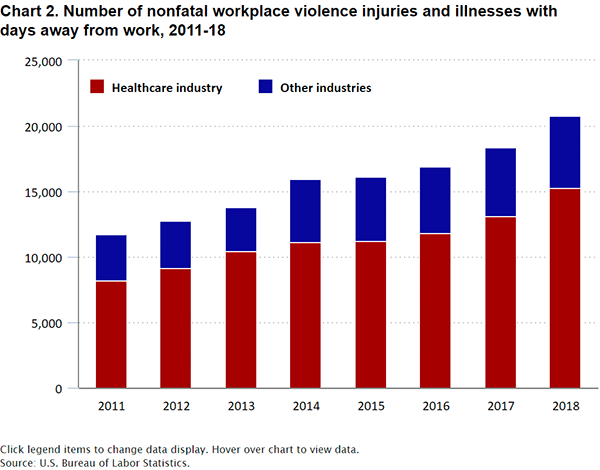 Senate Judiciary Committee holds hearing on slate of civil rights lawyers
Last week, the Senate Judiciary Committee held a hearing to question a slate of President Biden's judicial nominees, including Nancy Abudu, whom he has nominated to fill a vacancy on the United States Court of Appeals for the 11th Circuit in Atlanta. Abudu is a leading civil rights appellate lawyer and her work on voting rights, workers' rights, disability rights and women's rights shows a strong commitment to the rule of law. If confirmed, Abudu will be the first person of color from Georgia and the first Black woman to sit on the 11th Circuit. Her groundbreaking confirmation would matter greatly in a circuit comprising of states where 45% of the population is minority.
Read more: Senate quizzes Biden's judicial picks