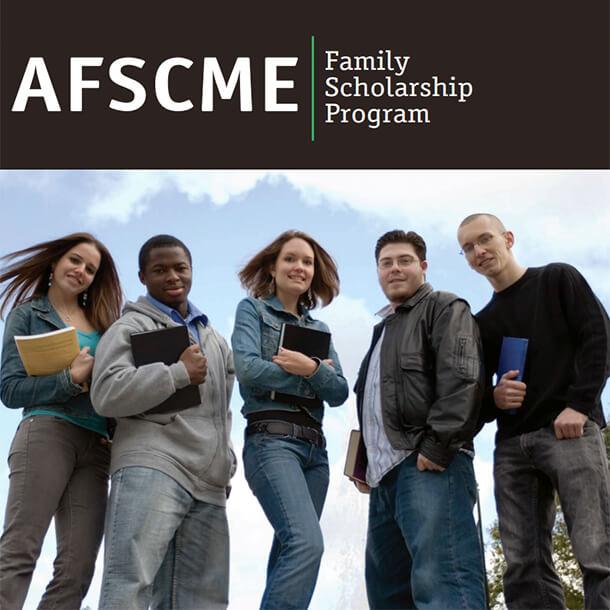 College is expensive, which is why AFSCME offers scholarship help to members and their children. Among those is the AFSCME Family Scholarship, awarded annually to graduating high school seniors. Today we announce those who have been chosen for 2017.
The winners of the AFSCME Family Scholarship receive $2,000 toward their college studies, renewable annually for up to four years, provided they remain enrolled in a full-time course of study in any field.
Those selected for a scholarship must be children of – or financially dependent grandchildren of – an active, full, dues-paying AFSCME member or active retiree member, and have taken the ACT or SAT. At the time the scholarship is awarded, students must be enrolled in a full-time degree program either at an accredited college or university or at a two-year institution that will transfer credits to a four-year institution. The 2017 winners are:
Andrew Archundia, Illinois, Council 31, Local 2854
Silver Ballardo, California, Council 36, Local 2229
Ben Caruso, New York, CSEA Local 1000, Unit 830
Daniel Derramas, AFSCME New Jersey
Alyssa Diaz, Connecticut, Council 4, Local 1303
Deonne Edmonds, Connecticut, Council 4, Local 478
Gabrielle Jones, Ohio, OCSEA Local 11, Unit 7700
Kayla Kinsler, Pennsylvania, NUHHCE, Local 1199
Katelyn Monaco, Washington, Council 28, Local 443
Nathan Sapong, California, UDW, Local 3930
Asia Yang, Minnesota, Council 5, Local 34
Click here to learn more about the AFSCME Family Scholarship. Applications for next year will be available on June 15 and must be postmarked no later than Dec. 31, 2017.
For information about other AFSCME scholarships, click here or to learn about AFSCME Free College benefit, click here.