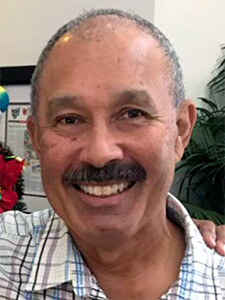 The coronavirus pandemic hit the economy of Hawaii like a tsunami.
While in 2019, some 30,000 people – mostly tourists – arrived in the state every day, that number dropped to below 500 during the initial lockdowns in the spring of 2020. Soon, the unemployment rate surged to nearly 24%. Even today, at 9.2%, Hawaii's unemployment rate is the highest in the nation.
Billy Ortiz, a machine operator at Kauai Community College and member of United Public Workers (UPW)/AFSCME Local 646, experienced this quasi-natural disaster firsthand. His wife, an airline employee, was furloughed and has yet to return to work.
"In unstable times like these it's good to be part of bargaining unit, it's good to be part of a union," Ortiz reflects. "My wife and I were lucky we had some savings to fill in the gaps with. … Being part of a union has helped a lot."