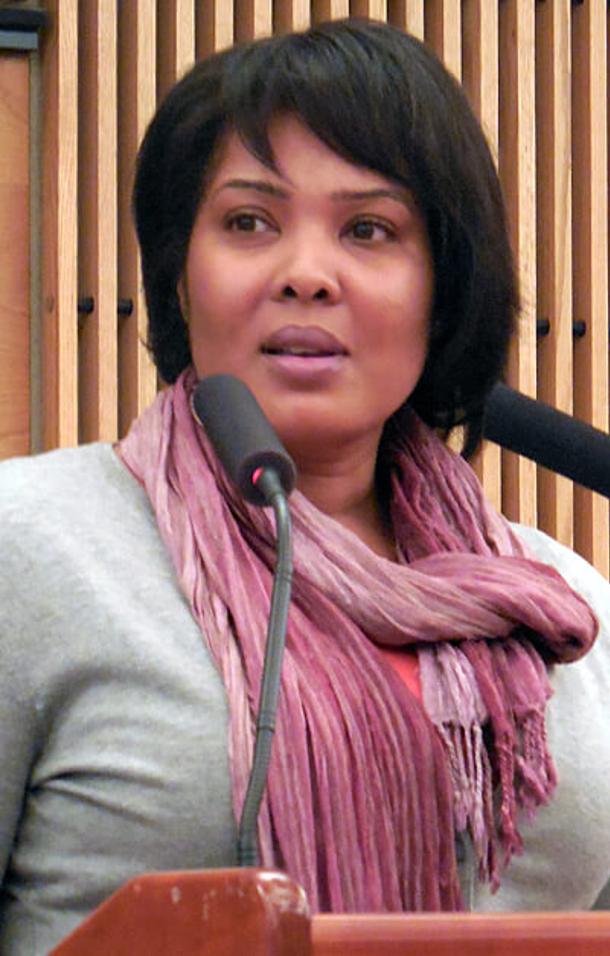 Women make up close to 60 percent of AFSCME's membership, so it's critical to ensure that women are represented in our union's leadership, from the national level to local unions. That's why three of those leaders – alumni of AFSCME Women's Leadership Academy – honored us on Tuesday at AFSCME's headquarters, during Women's History Month, by sharing their own stories of leadership.
"One thing we've learned through the Women's Leadership Academy," said AFSCME Sec.-Treas. Elissa McBride, who introduced the speakers, "is that folks develop basic skills not just in the classroom but also by doing the work and by taking action with your co-workers in your local, and through mentoring."
Each of them, said AFSCME Pres. Lee Saunders, would explain how "they've been able to have a positive impact in their union, and how far they have come on their leadership journey."
First up was Darniece Shirley, a member of the first graduating class of the AFSCME Women's Leadership Academy in 2013.
An actuary at the Department of Insurance, Securities and Banking in Washington, D.C., and a member of AFSCME District Council 20, Shirley said she knew little about her union when she got her job in 2011.
In 2013, she ran for recording secretary, a position which she said led her to "take a deeper dive" into her union. That included the Women's Leadership Academy, where she chose, as her first project, to create "AFSCME for Newbies," an electronic guide to the union that members received as soon as they got their jobs.
"It helps them navigate the waters," she said.
Also addressing AFSCME was Laura Butler, a social worker at Spring Grove Hospital Center in Maryland, and a member of Maryland Council 3, who graduated from the Academy in 2014. She was instrumental in the creation of AFSCME's Next Wave Leadership Academy, to foster the growth of young and new members in taking on leadership roles in their unions.
As secretary-treasurer of her local, she began a project to create a Next Wave Leadership Academy for Council 3.
"It was really important for us to train young voters to get out there on the street and, hopefully, to be ready in the next few years" to take on greater responsibilities, she said.
Dr. Rhonda Wallace, a licensed professional counselor and a community developer at the Prince George's County Health Department in Cheverly, Maryland, also addressed AFSCME's staffers. A member of Council 67, Wallace is also a member of the National Women's Advisory Committee and coordinator of her union's first regional Women's Conference, which is coming up soon. She offered advice she learned from others, including President Saunders:
"As a leader, you must pull someone along with you, reach back and pull forward. That's one thing I learned at AFSCME. That's one thing I know I'll make a difference in."
AFSCME women make a difference every day, in their jobs, their community and in their union. During Women's History Month, we say thank you for making our union stronger.