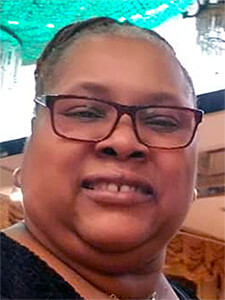 Laura Morand owed $305,000 in student loans and didn't see a light at the end of the tunnel.
"I figured I'd be paying through the nose till the day I died," said Morand, an AFSCME member. Short of winning the lottery or an inheritance – neither of which she expected – Morand's student loans were going to hobble her for the rest of her life.
An IT professional who now works for the New York City Fire Department, Morand wanted a better life for her three kids, to get them out of "the projects of South Bronx," as she described where she was living at the time, and off public assistance. Education was the way to do that.
In 1992, she enrolled in an associate degree program at Pace University in accounting and information systems but wound up earning her bachelor's degree in under four years. It wasn't easy. Money was always tight and between the coursework and her kids, there was never enough time.
After college, many of Morand's classmates went to work in the private sector. The pay for IT professionals was lucrative – as much as $200,000-$300,000 a year or more – but Morand sought a career in public service, drawn by the connection to her community, as well as the stability, benefits and pension. Her classmates were puzzled by her decision, but Morand knew it was the right path for her.
Pursuing a dream, hobbled by debt
She found an IT job with the New York State Worker's Compensation Board. There, as she's done in every job where she's had the opportunity, she joined her union.
"The first thing I do is sign my union card," said Morand. "If it wasn't for the labor union movement, we wouldn't have the middle class we have. If it wasn't for unions, we wouldn't have the benefits we enjoy. I've always wanted to make sure those benefits weren't eroded."
In 1999, Morand went back to school for her master's degree in information system engineering at NYU-Polytechnic School of Engineering, which led her to a job with the New York City Fire Department (FDNY), and a membership with AFSCME District Council 37.
At FDNY headquarters, Morand would bring her graduate school education to bear, handling everything from networking to database administration to business analysis to project management and much more.