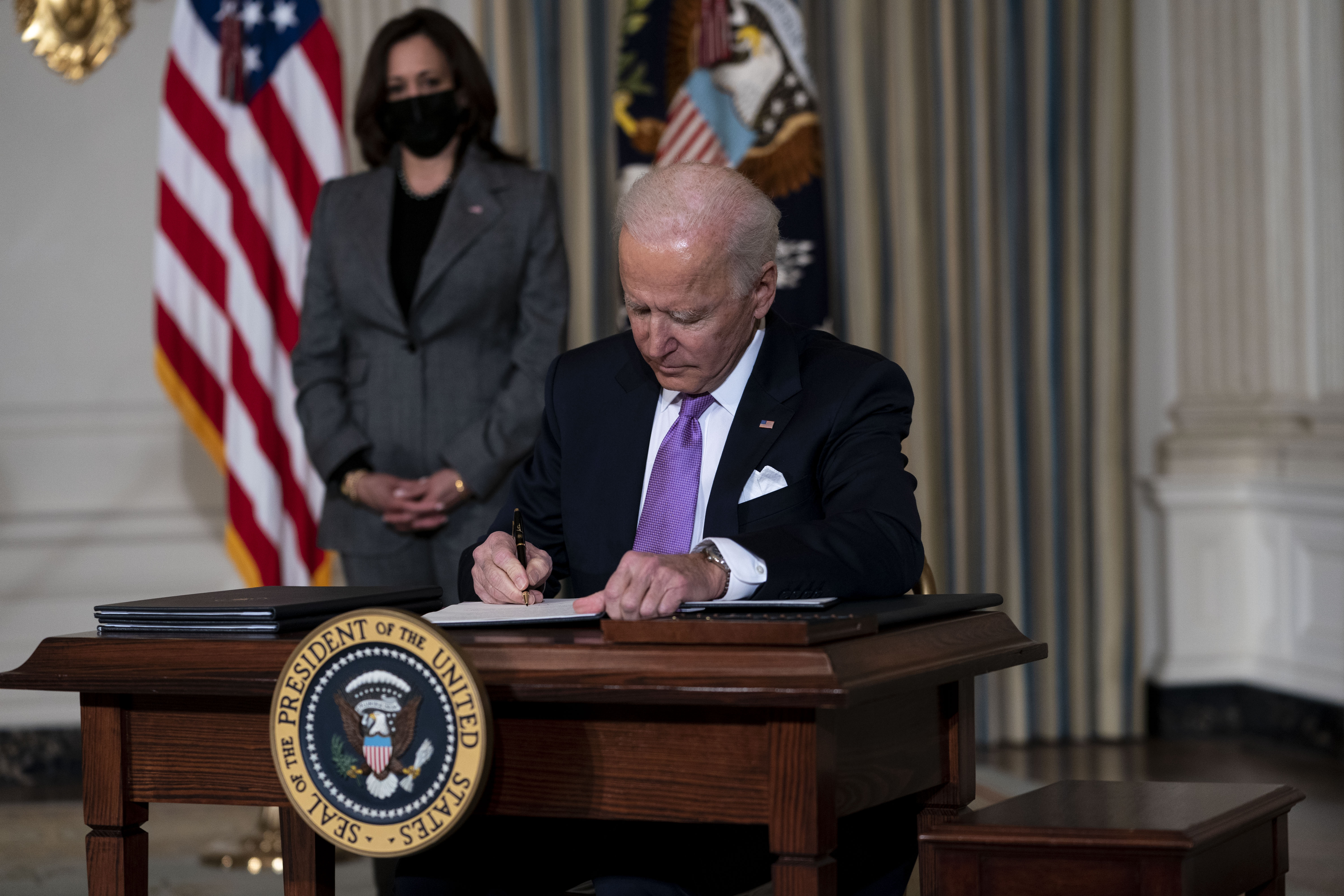 President Joe Biden's executive order asking the Justice Department to stop renewing its contracts with private prison companies is undeniably a step in the right direction.
It means that our federal government no longer considers it acceptable to do business with an industry that incarcerates human beings for profit. It sends the right message about who ought to be responsible for keeping our communities safe and doing the utmost to rehabilitate offenders and help them return to society. That important function belongs in the public sector alone.
"This is the first step to stop corporations from profiteering off of … incarceration that is less humane and less safe, as the studies show," Biden said at the signing ceremony. "And it is just the beginning of my administration's plan to address systemic problems in our criminal justice system."
The executive order was one of several signed by Biden that target racial inequities in our country. Another, for example, directed the Department of Housing and Urban Development to redress historical racism in federal housing policies.
"We have never fully lived up to the founding principles of this nation, to state the obvious, that all people are created equal and have a right to be treated equally throughout their lives," Biden said. "And it's time to act now, not only because it's the right thing to do, but because if we do, we'll all be better off for it."
In 2016, the Justice Department's inspector general found that privately operated prisons fail to maintain the same levels of safety and security for inmates and correctional staff as those managed by the federal government. That same year, the Obama administration declared its intention to phase out its use of private detention facilities, but the decision was reversed by the Trump administration. Since then, some states have taken action to ban for-profit prisons.
Biden's executive order makes it clear that the federal government has a duty toward inmates and correctional staff to provide them with "safe working and living conditions."
AFSCME members have been calling for a ban on private prisons since the 1980s, when "tough-on-crime" laws first caused overcrowding in publicly run facilities and led to the rise of their private counterparts. We believe that private prisons are inherently corrupt enterprises that have no place in a fair and well-managed criminal justice system.
Although there is a long road ahead toward racial justice, Biden has been making the right calls in his first weeks as president on this and other fronts. We look forward to continued collaboration with his administration on implementing a working people's agenda.