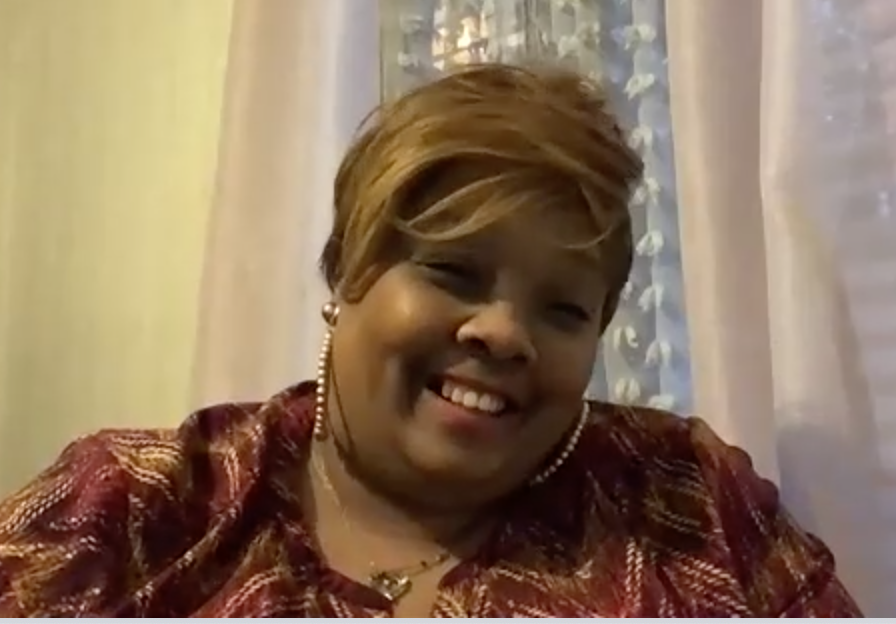 There are times when Tallulah Thomas has to take a few minutes to compose herself before getting out of her car and going into work.
"Some mornings I just cry, others I am just so angry," said Thomas, a behavioral program specialist with the Developmental Disabilities Program at the Florida State Hospital in Chattahoochee, a psychiatric hospital. "I have to get my emotions out so I can do my job, I can do it safely and I can be there to fight for my co-workers. So I pray and ask God for his help, his blessing and guidance to see me through the day."
The pain and grieving come from the loss of her father – a Purple Heart recipient – to COVID-19 last fall. Thomas, her husband, children and parents all became infected and appeared to be coming through it OK – except her father. Though the rest of the family recovered, Thomas has become a COVID "long hauler" and still suffers from the symptoms months later.
"At first, management took COVID as a joke and there was barely any PPE (personal protective equipment) to go around," said Thomas, president of Local 1963 (AFSCME Florida), which represents state employees at various state facilities. "Even now, we only have a K-95 mask if we are in direct contact with someone who we know is infected. The rest of the time we have a surgical mask. And staff are responsible for doing our own wiping down of high-traffic areas, the ones who do the deep cleanings when there is an outbreak."
"Battling this virus is still the most dangerous and stressful part of my job," Thomas added.
Today, Thomas and her co-workers perform their high-risk jobs, with constant clashes over long hours, working conditions and more without the recognition in their retirement benefits enjoyed by other state employees facing similar issues.
That is why AFSCME Florida is seeking "special risk" classification for the employees of the state's mental health facilities. A reclassification bill, HB 477, would make that change for these workers within the Florida Retirement System. The special risk classification would afford them a range of protections and higher compensation, and allow workers to take early retirement if they spend at least 65% of their time in direct contact with residents and patients.
"We are the backbone of these facilities," said Thomas. "Passing this bill would show that some of what we do is recognized and respected. Because right now, the people who are making the decisions … are not here on the front line with us. So, before you sit at a table and decide our future in some budget spreadsheet, come see the work we do. Come put on the PPE and talk to us, see our jobs, see our commitment and listen to our voices."
Thomas understands that change doesn't happen overnight. In last year's session, members of AFSCME Florida won a 3% across-the-board pay raise for state employees after years of trying – while a special risk classification was defeated. But she is undaunted by a long fight to win what she knows is right. And she recognizes the power of workers in effecting change when they stick together through their union.
"My daddy was a fighter for what he felt was right," she said. "And he raised in me a fighter, too. So I am not at all afraid of a long fight to achieve what I know to be right for myself, my family and my AFSCME family."