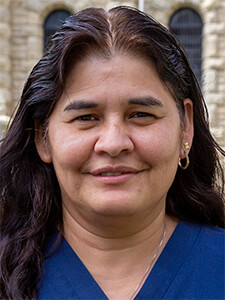 The deaths of two AFSCME Iowa members during an attempted prison escape have prompted urgent demands from Council 61 for immediate staffing increases and sweeping reforms to make the state's correctional facilities safer for workers.
Registered Nurse Lorena Schulte, 50, and Corrections Officer Robert McFarland, 46, were killed on March 23 by two inmates who were trying to escape from Anamosa State Penitentiary.
Schulte and McFarland tried to stop Michael Dutcher and Thomas Woodard when the inmates attacked them, according to the Iowa Department of Public Safety.
Lori Mathis, an Anamosa staff member and AFSCME member, was assaulted and taken hostage when she tried to intervene, and an inmate sustained injuries while trying to help the victims. Dutcher and Woodard face murder, attempted murder and kidnapping charges.