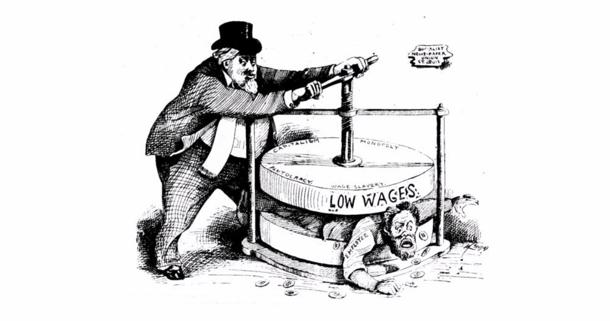 In a huge blow for millions of workers, a federal judge in Texas has blocked the Obama administration's new rule that would grant automatic overtime pay to workers making more than $47,476 per year. "This is an extreme and unsupportable decision and is a clear overreach by the Court," said the Economic Policy Institute in a statement.
The new cap — a rise from $23,660, would have ensured that millions of workers across the country are paid the overtime they're entitled to for the work they do. The rule was supposed to go into effect December 1, but Judge Amos Mazzant of the Eastern District of Texas issued an injunction against the rule going into effect.
The Obama administration estimates the rule would have given 4.2 million workers the overtime pay they deserve, and helped a total of 12.5 million people by strengthening the current overtime rule.
"In this month's election, voters spoke loudly and clearly about their economic anxiety," said AFSCME Pres. Lee Saunders. "Blocking the overtime rule, which would have given millions of Americans a raise, is a cruel slap in their face."
The big winners in this decision are corporations who now will get out of paying fair wages to employees making more than $23,660 who work more than 40 hours a week. Their allies like the Chamber of Commerce, along with right-wing elected officials, have pushed to defeat the new rule.
The judge's decision flies in the face of previous precedent, which for decades has given the Labor Department the authority to set a threshold for salaried workers. By rejecting that threshold, the judge makes it much easier for employers to declare that salaried workers are ineligible for overtime. It also allows more abuse of the overtime system as it adds confusion to who is eligible and who isn't.