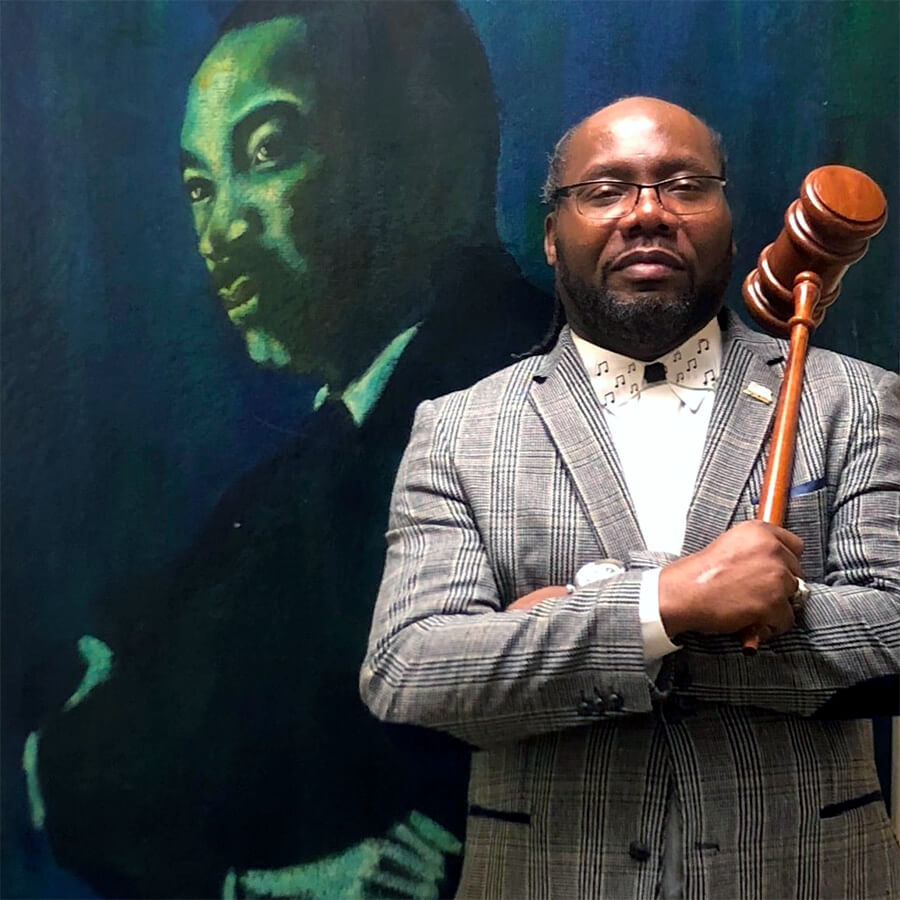 AFSCME mourns the loss of Brother Andrew Washington, executive director of AFSCME District Council 20, one of many AFSCME members who have died after contracting COVID-19.
On Dec. 27, the day after Washington's death, AFSCME President Lee Saunders issued a statement that read in part:
"When elected in 2014, (Andrew) became the youngest executive director of AFSCME Council 20, which today represents 8,500 federal, private and public sector workers. (Andrew) had a no-nonsense reputation when it came to representing and organizing members, unafraid to take on local leaders on issues of social and economic justice. He served on the national union's Judicial Panel and was a 2016 graduate of Harvard University's Trade Union Program.
"My heart is broken by Andrew's passing, and on behalf of AFSCME's 1.4 million members I offer the deepest sympathies to his family, colleagues and workers for whom he fought so passionately in Washington, D.C., and Virginia.
"Andrew always brought a fresh perspective to any conversation about our union's future. Andrew was a tireless champion for the workers he represented and always had their best interests at heart, whether at the bargaining table or the public podium. Andrew's ideas, commitment and youthful energy are irreplaceable."
In a separate statement, DC 20 said, "Andrew will be remembered as a family man, trusted friend, man of faith, and a staunch supporter of federal, municipal, and private sector employees. … AFSCME District Council 20 has lost one its best and brightest stars."
Many AFSCME members nationwide, most of them front-line workers, have died from COVID-19. A list of their names can be found here.