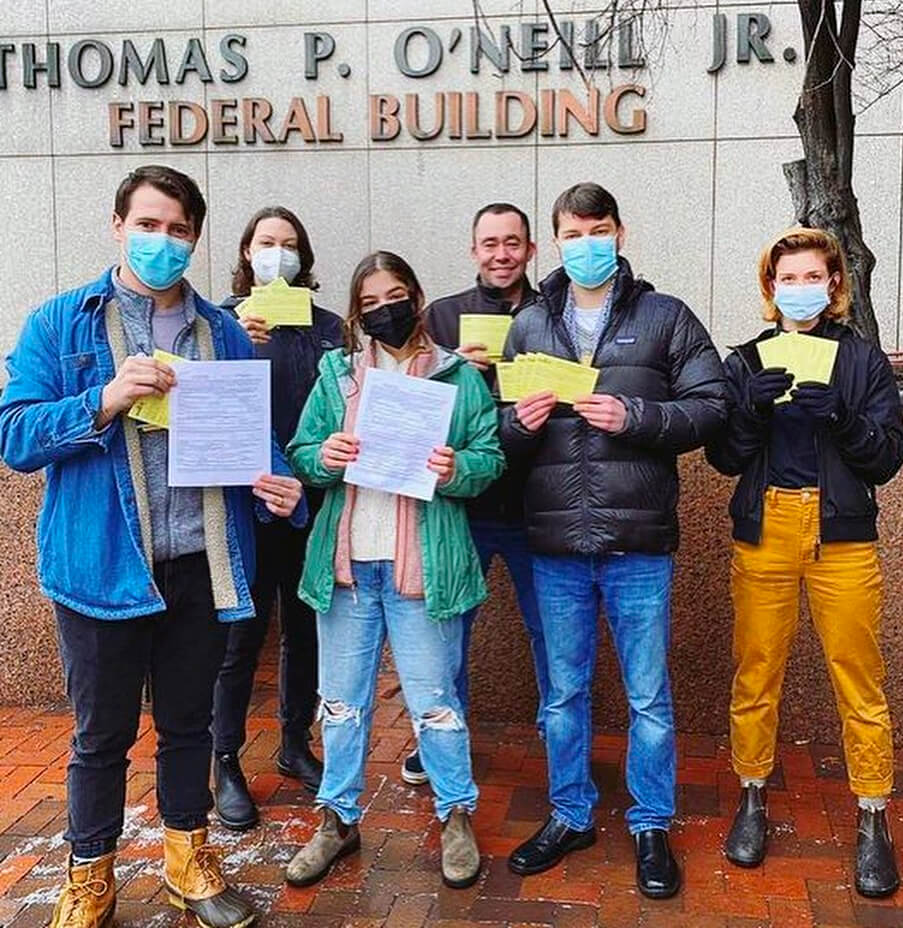 Workers at McLean Hospital, a prestigious psychiatric facility in Belmont, Massachusetts, have voted to join AFSCME Council 93 despite fierce attempts by their employer to prevent them from doing so.
Two groups of workers held separate elections last week. One consisted of registered nurses, nurse practitioners and clinical coordinators and the other was comprised of mental health specialists and community residence counselors.
The group of nurses, nurse practitioners and clinical coordinators voted 113-100 in favor of unionizing, while the mental health specialists and community residence counselors voted 121-91 to unionize, according to Council 93.  
The workers, who were fighting for better pay and greater recognition from management, among other things, faced steep obstacles to unionizing. The hospital hired a union-busting law firm that Starbucks also hired to prevent its employees from unionizing. Management also employed consultants who led "education sessions" to dissuade workers from forming a union, as well as distributing anti-union leaflets and emails.
Full details of management's tactics are detailed in this article and in this one.
"We faced strong and well-documented opposition from management, but these dedicated health care professionals had the courage to endure the battle," said Mark Bernard, executive director of Council 93 and an AFSCME vice president. "In doing so, they have laid a solid foundation for improving patient care, creating a safer workplace and building a brighter economic future for themselves and their families."
About 60 ballots have been contested, but Council 93 expects the union vote will stand after being reviewed by the National Labor Relations Board. When they are approved, that means 700 workers that make up both groups will join the 145 research assistants who voted to form a union with Council 93 in September.
The efforts of the workers, who call themselves McLean Hospital United, drew support from both of Massachusetts' senators.
In the week prior to the mailing of ballots, Sen. Ed Markey wrote a letter to the workers in which he stated: "AFSCME Council 93 represents over 45,000 workers across New England, fighting each and every day to ensure that their members get a fair shake. Your work deserves to be recognized and your rights as workers need to be protected, and I hope that you will not take this opportunity lightly."
Sen. Elizabeth Warren tweeted before the vote expressing support for the McLean Hospital workers for fighting "some shameful union busting" and endorsed their effort to form a union through Council 93.
After the vote, she sent out this tweet, congratulating the workers: