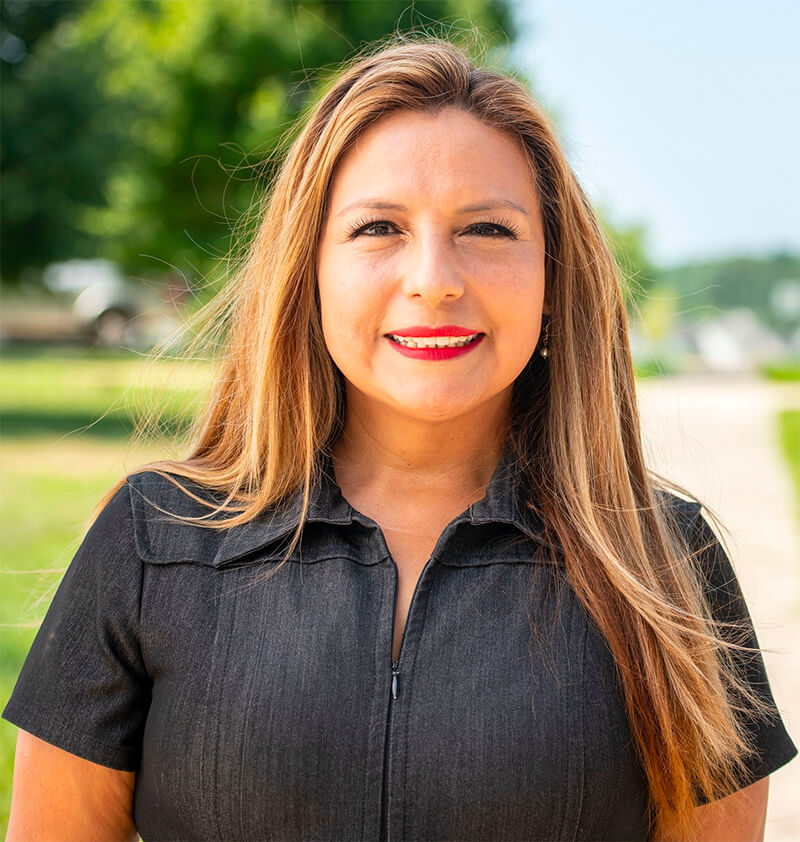 Virginia Del. Elizabeth Guzman, an AFSCME member who in 2017 became the first Hispanic female immigrant ever elected to the House of Delegates, is exploring a run for state lieutenant governor. She said she will announce her decision by Labor Day.
"After the legislative session ended this year it was clear to me that we are in need of progressive voices in the state Senate, and we currently don't have a person who looks like me there," Guzman said in an interview. "So I'm running not only to be the first female lieutenant governor but the first Hispanic female immigrant lieutenant governor."
The lieutenant governor is next in line for the governorship and serves as the president of the Virginia Senate. Unlike in many other states, Virginia's lieutenant governor regularly presides over legislative sessions. The next election for that position will be held in November 2021.
In 2017, Guzman became one of the first two Hispanic women ever elected to the Virginia House of Delegates. The other Latina, Del. Hala Ayala, was born in Virginia.
Guzman is an immigrant from Peru who came to the U.S. as a single mom and has overcome great odds. At first she had to work three jobs to afford a one-bedroom apartment. Then she enrolled at a community college and went on to earn a bachelor's degree and two master's degrees. Today she works for the City of Alexandria as division chief in the Department of Community and Human Services, helping people with mental illnesses, intellectual disabilities and substance-abuse problems. And she is vice president of AFSCME Virginia Local 3001.
As Virginia delegate, Guzman represents the state's 31st Legislative District, which covers portions of Prince William County and Fauquier County in Northern Virginia. Since her election, she has championed many progressive causes, including workers' rights.
Guzman played a prominent role in the effort that culminated in a law that will allow some Virginia public sector workers to collectively bargain with the passage of a local ordinance or resolution. She sponsored a more expansive collective bargaining bill that passed the House of Delegates. Though the final bill that Gov. Ralph Northam signed into law wasn't as far-reaching, it was nevertheless a milestone achievement. That's because until the passage of the law, Virginia was one of only three states that prohibited all collective bargaining in the public sector.
Guzman said her other legislative accomplishments include:
increasing the state minimum wage;
expanding Medicaid to more than 400,000 Virginians living in poverty;
providing compensation to wrongfully incarcerated individuals;
increasing the age of minors tried as adults from 14 to 16;
decriminalizing marijuana;
decreasing caseloads for school counselors and ratios for English Language Learning teachers;
creating a grant for farmers to invest in expanding their farms;
co-founding the Green New Deal Virginia Coalition.
Among the issues she would like to tackle as lieutenant governor are campaign finance reform; paid sick days; banning private prisons; investing more in public education; college affordability; and expanding access to health care for pregnant women, including undocumented immigrants, to decrease maternal mortality rates among women of color.